Because the development of the metaverse will be the next step in human evolution... and your business will have a place in it.
Meta, formerly known as Facebook, is betting BIG on the Metaverse. Mark Zuckerberg's shift to a focus on the development of the metaverse brought this idea to the mainstream and now many people are wondering what business might look like in 5 or 10 years. With the development of VR and AR technology that can be simply used in an everyday household, it will start to integrate with our everyday life, and it will absolutely make its way into the way we do business in the future.
So, why should you, the common small-business owner care about these developments in technology?
Because with the ability to connect with others on an entirely digital landscape an entire economy will develop. There will be capabilities that some companies have and others fail to see the importance of, and the companies that fail to adapt will never evolve, and those that do will experience a whole new world of business. A world where $300 VR goggles can save a company thousands on plane tickets, reducing costs and carbon footprint. Because the next generation is already immensely invested in the digital world and will drive much of the development of this metaverse. Because the development of the metaverse will be the next step in human evolution, and your business will have a place in it.
Let's explore some of the ways that the development of the Metaverse will change business: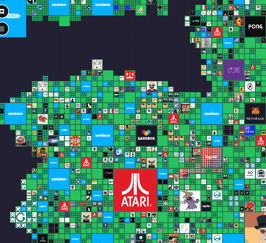 Real-Estate
The value of land in the metaverse is growing rapidly and building campuses and experiences in these metaverses will become a great way to market and showcase products before they release.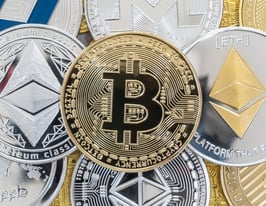 Cryptocurrency
Cryptocurrency will gain value as the metaverse is developed, along with its utility. Making cryptocurrency more of an investment opportunity and an actual currency used to buy and sell these digital goods.
AR project collaboration
This can change how customer assistance interactions work by adding points of contact or written instructions. Here you see an employee walking a client through fixing his computer using Augmented Reality Hololenses. This will allow customer service companies to provide more interactive instructions from anywhere in the world.
VR Meetings
These will replace the need for more face-to-face interaction for work. In turn these communications will become even more secure and will leave more of a reason to trust this digital replacement for something we have always done. *Microsoft Mesh, Horizon Workspaces*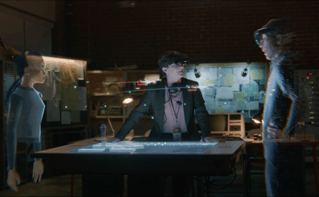 Reduced Travel Costs
Increase in VR or AR Collaboration will create less need for real face to face meetings and thus less need for employee travel. According to BusinessWire.com the average cost of a business trip is almost $1,300 and companies could save thousands of dollars by investing in $300 VR Goggles.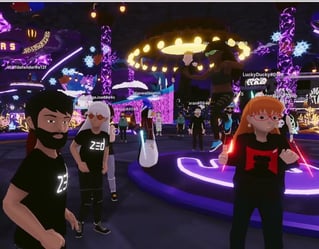 Mass Media Marketing
An entirely new digital world will breed an entirely new world to advertise in, so marketers will need to adapt to the new platform. Increase in VR design for presentations, advertising experiences, even sponsorship of digital events and spaces.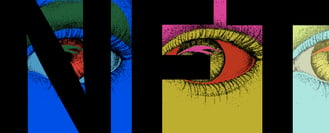 Investments
Investments in digital goods will move from a strictly consumer market to consumer and business. This can be seen through the purchasing of eBooks or other business material across the internet, the development of stock asset services such as adobe stock or Splice, and the development of company metaverse material via contracting.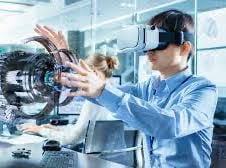 Hybrid Products
Physical products will be paired with digital components in the marketplace marking a new age of product sales.
We know all of these statements seem like stretches and many of us would never think that something like this could become a reality, but hopefully the following pieces of information will help you see otherwise. And for those who dare to dream…let's get started.
During this five part series we will explore Business In The Metaverse.
A deep dive into Why It's important, How To Communicate With Customers, How To Collaborate With Team Members, Cryptocurrency For Business, and How We Will Create The True Metaverse, and where your business will fit in the mix of it all.
Share This Story, Choose Your Platform!