When we talk about major technological inventions and impacts, we almost always talk about the men like Bill Gates and Steve Jobs. But women have always played a significant role in the evolution of computer technology. In honor of International Women's Day on March 8th, we decided to take a look back at the women that shaped the world of technology and also highlight the women that continue to take the IT world by storm.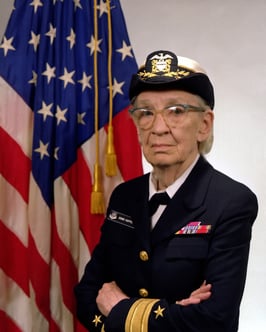 Grace Hopper
Computer Scientist, 1906-1992
While serving in the US Navy during the WWII, Hopper was assigned to work on a new computer, called the Mark 1. She became a pioneer of computer programming who invented the first computer compiler tool that translates writer instructions into codes that computers can read directly. This work led to her co-developing the COBOL, one of the earliest standardized computer languages.
Learn more about "Amazing Grace," as she was known, here.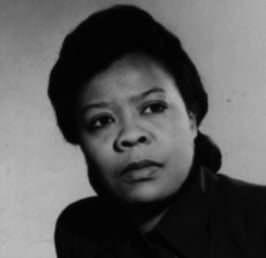 Marie Van Brittan Brown
Inventor, 1922-1999
In 1966, along with her husband, Marie Van Brittan Brown became the inventor of the home security system. Marie was a nurse in Queens, NY and her husband was an electronics technician. The crime rate in the neighborhood was on a rise and the police response time was slow. She created a closed-circuit system to be used for home monitoring that comprised of peepholes, a camera, monitors, and a two-way microphone. The final element was an alarm button that could be pressed to contact the police immediately.
To learn more about the original home security system and how it worked, click here.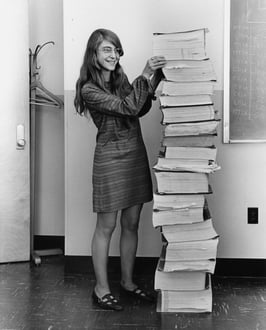 Margaret Hamilton
Apollo Software Engineer, NASA
In 2016, President Barack Obama awarded Margaret Hamilton the Presidential Medal of Freedom for her contribution that led to Apollo 11's successful landing. She was one of the first computer software programmers; she created the term software engineer to describe her work. Hamilton helped write the computer code for the command and lunar modules used on the Apollo missions to the Moon.
Read more about Margaret Hamilton's role at NASA, here.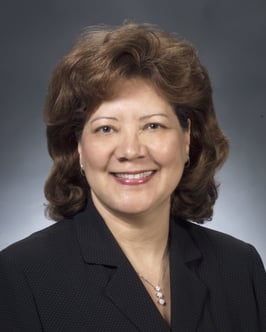 Olga D Gonzalez-Sanabria
Scientist & Inventor, NASA
In 1979, Olga joined NASA and now serves as Director of Engineering at the National Aeronautics and Space Administration's (NASA) Glenn Research Center in Cleveland, Ohio. Olga is best known for her role in developing long-life nickel hydrogen batteries that help enable the International Space Station (ISS) power system.
The ISS has contributed to global water purification programs, improved eye surgery, pioneered new breast cancer detection technology and enabled the world to better monitor climate change.
Read more about Olga's career at NASA, here.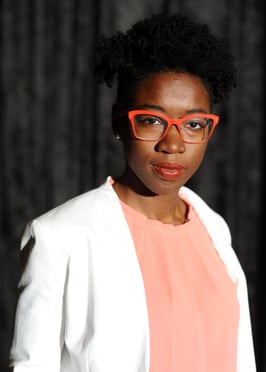 Joy Buolamwini
Founder, Algorithmic Justice League
At just 29 years old, MIT grad student Joy Buolamwini, is the founder of the Algorithmic Justice League and works on identifying the bias in artificial intelligence and develops practices for accountability. When Buolamwini realized that the facial analysis software that she was working with didn't recognize her face because of her skin tone, she set out on a mission to fight the "coded gaze."
View her "How I'm fighting bias in algorithms" TED talk here.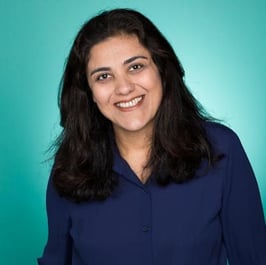 Komal Mangtami
Senior Director, Uber
Senior Director, Komal Mangtami, who heads business intelligence at Uber also serves on the board of Women Who Code. She led Uber's $1.2 billion donation and partnership with Girls Who Code to increase access to computer science. Mangtami is working on reducing the gender gap on technology.
Read her Career Q&A here.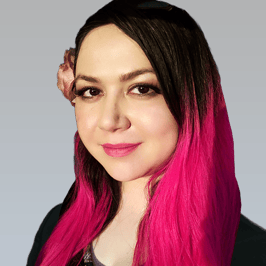 Katie Moussouris
CEO and Founder, Luta Security
Katie Moussouris is a noted authority on vulnerability disclosure and bug bounties. While working with the US Department of Defense, Moussouris helped start the government's first bug bounty program. Previously, she also led Microsoft Vulnerability Research, creating research initiatives including the company's bug bounty program. Through her company, Luta Security, Moussouris continues to advise companies, lawmakers, and governments on the benefits of hacking and security research to help make the internet safer for everyone.
Learn more about Katie's start-up here.
"Women no longer have an 'if I can' mindset. Now it's more about 'how I can'— be in tech, start something in tech, fund something in tech. That shift is exciting! And it happened because we created a network where we show, daily, that women are innovating."
Shaherose Charania, Co-Founder and CEO of Women 2.0
Share This Story, Choose Your Platform!